It's been a long while!
What we've all been waiting for has finally come; what Nokia fans in Ghana and around the world have been clamouring for has come. Yes! A proper flagship from arguably the most iconic mobile phone brand – Nokia!
My first phone was a Nokia, and among my friends, it's difficult to find anyone who has not had a Nokia experience. For the past few weeks, I have had the Nokia 8 – a GHS 2,200 flagship from Nokia.
In my last post, I went hands-on with the Nokia 8. The device features an aluminium unibody design with tapered edges, giving it the looks of a flagship. The polished look matches the device's overall smooth feel.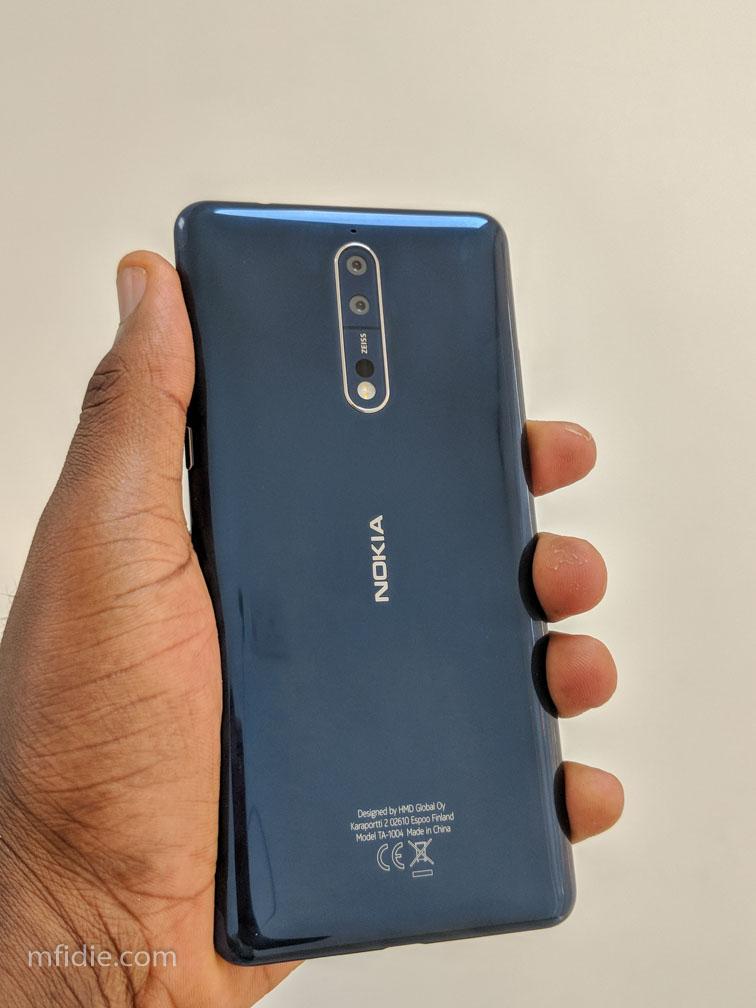 After 3 weeks of using the phone, here are 3 reasons why I'm totally in love with it.
Nostalgia and the "Nokia Promise"
For a Nokia phone, one would expect nothing less than durability and ease of use.
The Nokia 8 delivers on both. during the time I've had it, it has dropped more than 5 times (I think it is a bit too slippery). Well, never once on those occasions did it restart, go off or hang. The screen is still intact and in very good condition.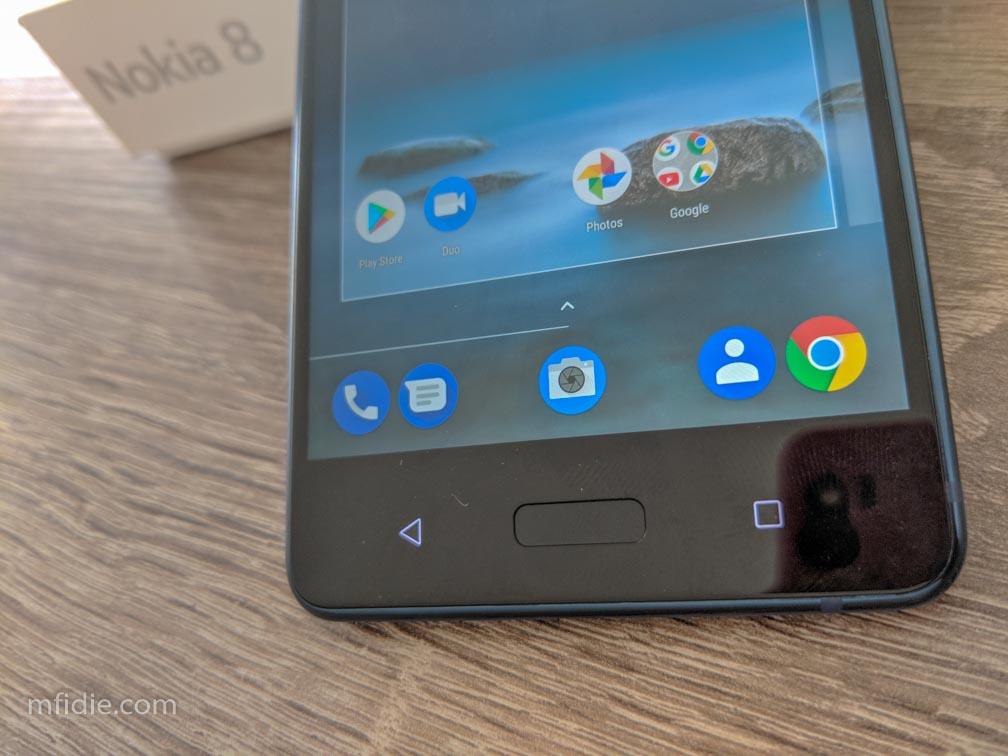 Also, it is very easy to adjust to this phone if you are coming from another android phone or from iOS. The back, home and menu keys are lined right below the screen respectively.
Oh yeah, and did I forget to mention the startup tone? that good old Nokia tone. Still refreshing and satisfying.
https://www.instagram.com/p/BgZRCWBlZQ1/?taken-by=mfidie
Wonderful integration with the Google Assistant
I have been using the Google Pixel 2 for a while before the Nokia 8. Before then, I've had other phones with the Google Assistant installed on them but none of them was as smooth as the Pixel 2.
The Google Assistant is a virtual personal assistant developed by Google that is primarily available on mobile and smart home devices. It's the equivalent of Siri on Apple Devices or Cortana on Windows Devices.
Well with the Nokia 8, the integration with the Google Assistant is wonderful. On the same level with the Pixel 2. I have had a lot of fun using the Google Assistant on the Nokia 8.
https://www.instagram.com/p/BgbDctjlirv/?taken-by=mfidie
What's more, some very great productivity too. With the Google Assistant, you can unlock your phone (although I prefer passwords).
A Flagship-esque Performance
When it comes to performance, you really see why the Nokia 8 is a flagship. The phone pulls off a 1440 x 2560 resolution on a 5.3-inch screen – a very sharp screen.
The Nokia 8 is powered by a Snapdragon 835 and has 4GB of RAM, which provides enough power for even graphics and memory-intensive games and apps. Day to day use of the phone is no problem with the device opening and running all the numerous apps I had installed on it with ease.
There is also the 64GB of storage and a microSD slot so you can add up to 256GB more storage if needed. Space, sorted!
Battery. On paper, the battery of the Nokia 8 doesn't seem interesting – a mere 3,090mAh. However, in use, it is a superpower.. With moderate use, the Nokia 8 easily lasted through until the next day (always connected to wifi). Heavy users needn't worry about charging in the middle of the day, too, as the battery has proven that it can last throughout the day.
The presence of the 3.5mm jack also meant that there were premium headsets in the box. I listened to couple of albums on Deezer and the audio was great.
Pure Android, Latest Android versions, Latest Security Updates
One thing that is taken for granted by some Android users and OEMs is security and latest software. Well, HMD Global's Nokia 8 runs on Pure Android. No skins.
This means that you will have the latest version of Android as and when Google Makes them available. When I had the phone, it was on Android 7.1.1. in just a few minutes, it seamlessly updated to Android 8.1.0 Oreo.
https://www.instagram.com/p/Bg3VFm7n-k-/?taken-by=mfidie
Considering the fact that big names like Samsung are just about now getting Android Oreo for the Galaxy 8, Nokia has done very well; an advantage pure android presents.
---
To wrap it up, the Nokia 8 feels great and provides a sweet android experience. However, I would have wished it had the ability for fast charging and the back didn't feel so slippery (I keep dropping it). Maybe soon, HMD Global will have some cases for it.
Overall, it is good value for money, and a good comeback to begin with.
The Nokia 8 is currently selling in Ghana for GHS 2,200. It's truly a flagship