Nokia 3310, sometimes called the mother of all phones and referred to as a "tank" by a lot of people is set to be back – in a way modern consumers will be willing to buy. Ever since I heard Nokia will be bringing back this phone, I have wondered if it would be worth it and what functionalities the phone would bring to the user.
There are a lot of typical things you can do with the phone, and a lot more you can't. So when the phone is available later this year, think twice before you purchase it. Here at Mfidie.com, we bring you features of the soon to be made available Nokia 3310.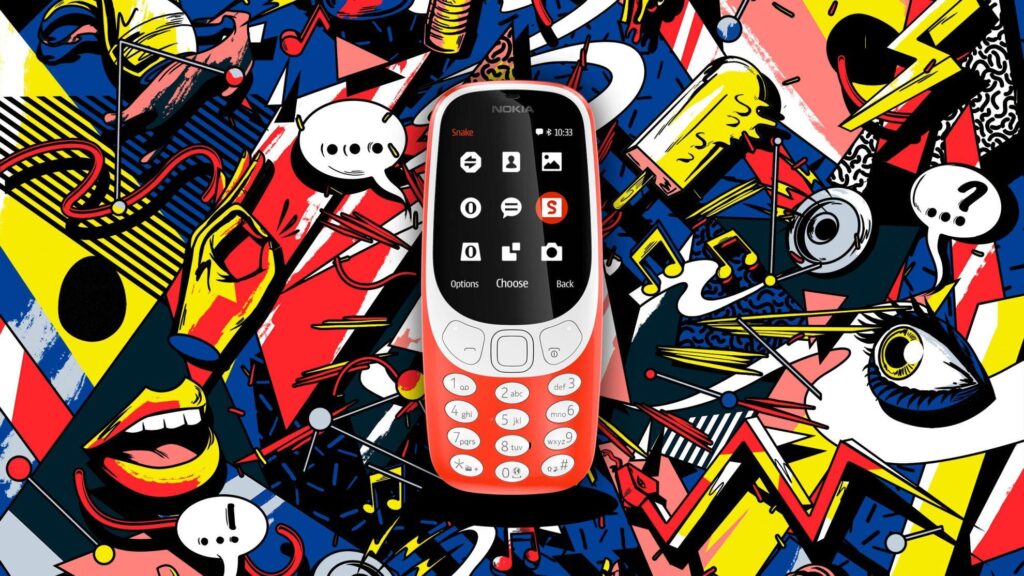 Functions
Phone Calls and SMS
Obviously! Every phone should be able to make phone calls and the Nokia 3310 is no different. HMD Global claims the phone would be able to last 22.1 hours on phone calls alone. So this is obviously the kind of phone you want if you want to have long phone calls and do not want to worry about your battery life.
Multimedia
The New Nokia 3310 has a 2 MP Camera with a LED flash light. That would be enough to take a photo, but I don't see you using those pictures on social media. 2 MP is obviously very low quality. The phone also has an MP3 player built in so you can listen to your favorite songs if you have a memory card inserted into the phone. Talking about Music, the phone has the usual 3.5mm jack and Bluetooth pairing so you can listen to your songs via a Bluetooth enabled listening device. The battery can last a massive 51 hours while listening to music. Great!
Internet Browsing
If you would want to be stuck with an Opera Browser on a 2.5G network, then this phone is right for you. You can access web pages with the in-built Opera browser. Remember to read our post on why Opera Mini browser may not be the best browser for Smart Phones. The User Experience with this browser may not be much, but will be useful if you just need to check something really fast and your iPhone is down on battery. On a 2.5G network, browsing will be to a certain degree slow too.
Other Functionalities
With the Nokia 3310, you can take notes in text or record your own voice notes. The phone also allows you to set up an alarm and reminders so you are always informed and on time. There is also a calculator and the weather functionality.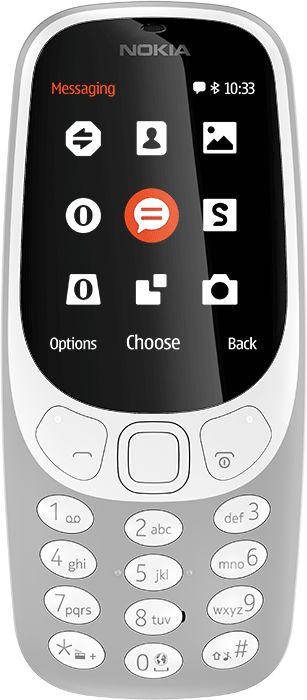 Nokia 3310's Fly In the Ointment
Social Media
You want to WhatsApp, Snapchat or check out friends on Facebook? Forget it! The Nokia 3310 does not have apps for social media. If you however have a friend who wants to quit Twitter, this is the perfect phone for them.
Overall User Experience
This phone will not have a "QWERTY" keyboard and you would have to go back to texting with an alphanumeric keypad. If you were good with T9, you should be fine. However, if predictive text is not your thing, you may want to go back to texting "in de old fashn way". The phone also does not provide a lot of customizations to the interface. Users are therefore stuck with the very old boring "app drawer".
Conclusion
The new Nokia 3310 may not be your first choice phone, but it will essentially be a good choice for a backup, especially in arrears where there is bad power supply or for users travelling into low network coverage areas. But at a global retail price of €49 (GHS 250), I don't see a lot of Ghanaians getting this phone.
Would you trade GHS 250 for the new Nokia 3310? Comment below.