A breakthrough in good accessible technology, the Nokia 1 delivers smartphone essentials, refreshingly familiar design and the reassuring quality of a Nokia phone to fans around the world.
It packs in a non-HD 4,5-inch IPS FWVGA (854 x 480) display, a MediaTek chipset, 1GB of RAM, 8GB of internal storage, 5MP rear camera, 2MP front camera, 4G connectivity and a 2,150mAh battery.
Running the latest Android Oreo™ (Go edition), a version of Android for devices with 1GB RAM or less, the Nokia 1 delivers extraordinary value with an exceptional experience encompassing all the features Ghanaians expect from a quality smartphone.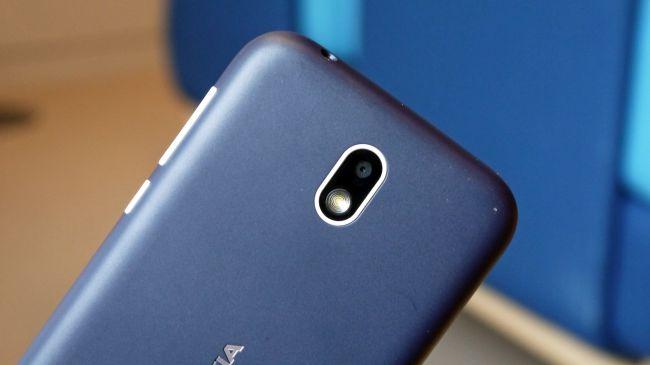 Considering the price and features of the phone, it is clear the Nokia 1 is here to allow those who are currently using feature phones to make the jump to smartphones without breaking the bank.
Nokia 1 Key Specifications
Dimensions: 133.6 x 67.78 x 9.5mm
OS: Android 8 (Go Edition)
Screen size: 4.5 inches
Resolution: 854 x 480
CPU: MediaTek MT6737M
RAM: 1GB
Storage: 8GB
Battery: 2,150mAh
Rear camera: 5MP
Front camera: 2MP
Nokia 1 Design and Build Quality
With the price range of this phone, it is fair not to expect very stylish design. What the Nokia 1 misses in design, it makes up for in Build Quality. The Nokia 1 has a removable polycarbonate back. Behind it is the removable battery as well as the SIM and memory card slots. HMD Globa has said that Nokia offers replacement covers that come in different colours.
Nokia 1 Software
As I mentioned earlier, the Nokia 1 runs on the latest version of Android -Android 8 (Go Edition). This especially optimized version of Android runs even on the slimmest hardware and is so whipped down that the system uses less memory. In addition, there are some Google apps in a special Go version that are also optimized for reduced resource consumption.
The phone is optimised to be smooth and fast, and comes with the app Google Go – a web search app, as well as Google Maps™, Go, YouTube™ Go and Google Assistant for Android (Go edition), to quickly send messages, make calls, set alarms and do more, simply by using voice.
Why you Should get the Nokia 1
The Quality of Nokia Smartphones
The Nokia 1 is the champion of giving more people access to technology. With the reassuring quality and design expected of a Nokia smartphone, it keeps users connected to all their smartphone essentials and apps. With a quad-core processor, front and rear cameras, 4G connectivity and dual SIM, the Nokia 1 elevates everything Ghanaians love about feature phones in an accessible smartphone package.
Combining a removable 2150 mah battery and power-efficient IPS display, its hardware works with the optimised apps so users can make the most out of each charge.
The Nokia 1 brings back personalised style
The Nokia 1 brings a refreshingly familiar Nokia phone design featuring the iconic 'Nokia smile' in a fresh new package. Available globally in Warm Red and Dark Blue, users can also give their Nokia 1 a makeover thanks to the Xpress-on covers which come in a range of vibrant colours. Designed with the same attention to detail as the phone's original cover, users can simply click on and off in seconds to express their personal style with these exchangeable covers.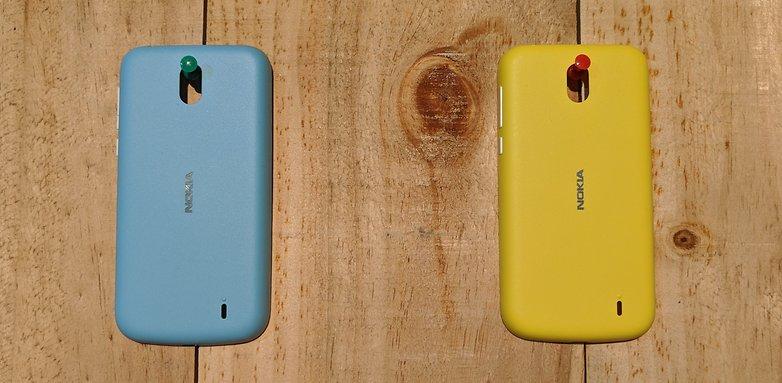 Inherently coloured, the tough two-tone polycarbonate cover is ready to take on everyday knocks and bumps with its durable design.
The best of Android: Security, Updates and up to date withAndroid Oreo™ (Go edition)
With fewer pre-installed and much lighter apps on Android Oreo™ (Go edition), users get 2x more available storage out of the box compared with Android Nougat. All Nokia smartphones come with no bloatware, skins, UI changes or unnecessary apps pre-loaded onto the Nokia 1 phone, giving them a pure Android experience.
Android Oreo™ (Go edition) offers a smooth and responsive experience while making sure the device gets the latest security updates and features, including Google Play Protect, which continuously works to keep the Nokia 1 device, data and apps safe.
Pricing and Availability of the Nokia 1 in Ghana
The Nokia 1 is now available for sale in Ghana in the price range of between GHS 300 to GHS 370. You can purchase from any recognised phone retailer shop in the country.